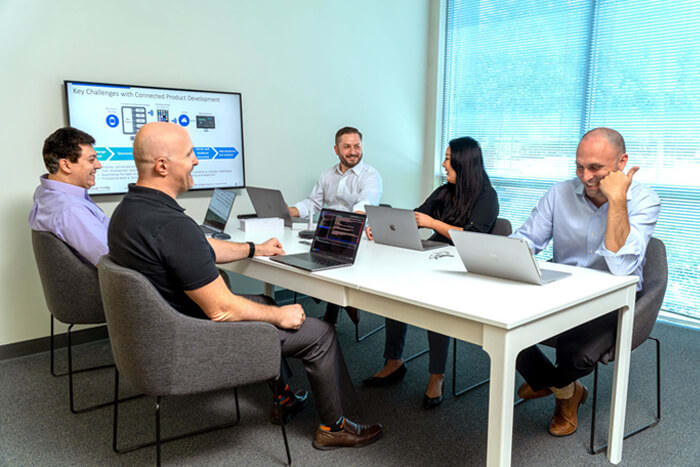 We at Bold Type genuinely enjoy our work. It's fun! And it makes a difference in people's lives.
See us up there laughing? The photo wasn't staged.
If you want to know "about us," imagine a highly motivated life-science trio (who happen to be friends), banding together to work on their passion projects.
We grow, adding the best engineers and project managers we know.
We pursue a solitary mission: To be the most conscientious and nimble product development partners available anywhere, exclusively serving the medical device and life science industries.